Welcome to the EC Gaelic Club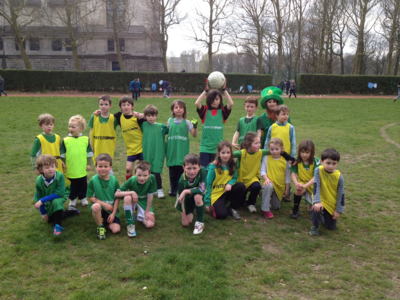 Known as the EC GAELIC CLUB / BRUSSELS, we train primarily young Irish boys & girls who have grown up either in Ireland or in Belgium, but we have many other nationalities also. We cater for 5 / 6 years old up to late teens.
Over the years, we have trained teams who have represented Brussels, primarily at FEILE PEIL na nÓG, but have also played at locations in France, Spain, Luxembourg, and Netherlands.
Above is our GAA under age team who were celebrating St Patricks Day at Park Cinquantenaire.
We look forward to seeing you at the training.
Help spread the word and get more kids (of all nationalities) playing GAA in Brussels.
Please dowload this poster which we encourage you to circulate among friends.

Poster 2015 (351.4 KB)
Check out our new Facebook page:
https://www.facebook.com/EC.GAA.B/
TOURNAMENT SUCCESS
We are delighted to announce that our U-9 team won the Naomh Barrog's tournament on 11 July 2015. Our U - 11 team won the plate at the same competition. Congratulations to all the team members including those former members who joined the team. Thanks to all the parents and supports on the day. A magnificent achievement by the Brussels EC Gaelic Club kids in Dublin.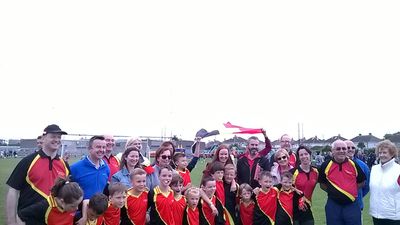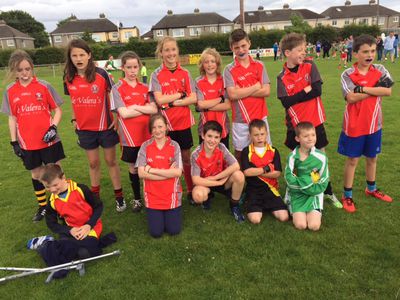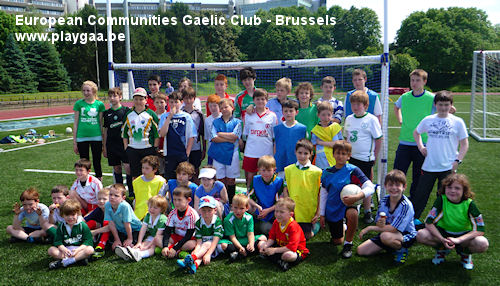 Diary...
Sun 23 Apr 17
Training at 14:00
Sun 07 May 17
Training at 14:00
Sun 21 May 17
Training at 14:00
Full Diary

Integrating Web, CRM and accounts.
Helping the EC Gaelic Club since 2007